UBC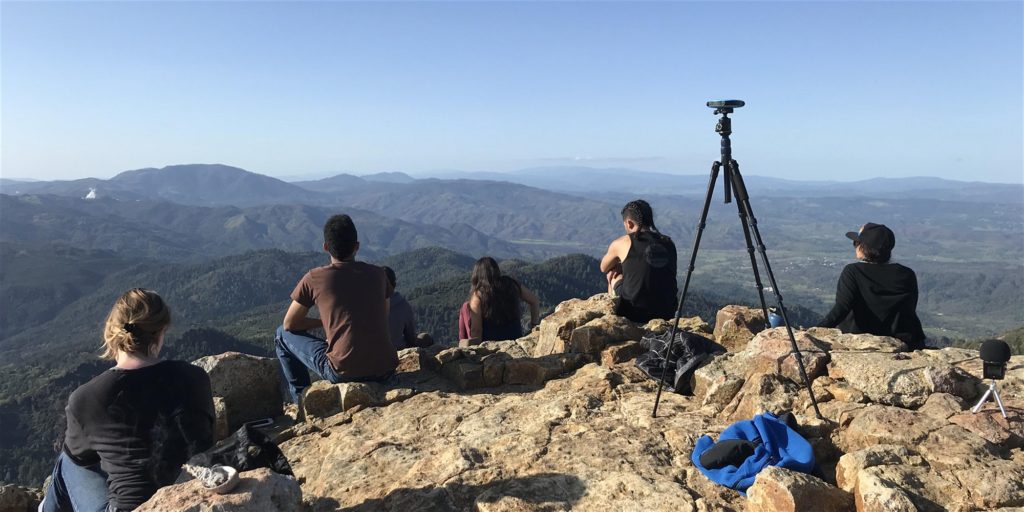 Presentations
This event will be stream by Howlround TV on this page, our facebook page, and on Howlround itself:
https://howlround.com/happenings/livestreaming-mixed-reality-performance-symposium-ubc
Tickets
Limited spots available:
Eventbrite: https://www.eventbrite.ca/e/mixed-reality-performance-symposium-ubc-tickets-90361958049
Facebook: https://www.facebook.com/events/780611165684748/
About this Event
Date And Time
Fri, 21 February 2020 – 10:00 AM – 4:00 PM PST
Location
Theatre-Film Production Building
6358 University Boulevard
Room 104
Vancouver, BC V6T 1Z4
The Mixed Reality Performance Symposium: UBC is the second of six symposiums hosted by mixed reality producers Toasterlab, and will explore extended and mixed reality performance. Artists and new media creators will share modes of working and recent successes in VR, AR, and immersive theatre. Attendees will gain insight into the production process and hands-on experience with 360VR cameras, VR headsets, geolocation, motion capture and other creation and distribution tools.
Full Schedule
9:30 – 10:00Coffee, Fruit, Pastries + Registration
10:00 – 10:40 a.m.Toasterlab + Patrick Rizzotti (40 minutes)
Questions of the day: What is mixed reality production? What are the barriers and opportunities to working in this media? How does performance practice reality to mixed reality production?
10:40 – 11:00 a.m.Patrick Pennefather (20 minutes)
11:00 – 11:45 a.m.Space and Infrastructure (45 minutes)
Patrick Pennefather (UBC/CDM)Bernhard Riecke (SFU/SIAT)
Patrick Rizzotti (UBC)
Moderated by Ian Garrett (York)
11:45 a.m. – 1:00 p.m.BREAK FOR LUNCH 
1:00 – 1:45 p.m.Creator / Technologist Relationship (45 minutes) Each of the panelists will have a few minutes (about 8) to discuss their work. There will then be a moderated discussion about the creator/technologist relationship. This is to be an informal conversation and Q&A with the audience about your work, the process of making your work, and how you've blended art and tech. We are hoping for an honest conversation about the successes and struggles that artists have with realizing their vision when we are (sometimes) dependent on areas, people, technologies, etc. that are beyond our knowledge base. 
Julie-ann Saroyan
Kendra Falconi
Moderated by Ian Garrett
1:45 – 2:30 p.m. Research-Creation Process (45 minutes) Each of the panelists will have a few minutes (about 8) to discuss their work. Discussion for this panel will focus on the creation of knowledge in and through creative material and performative practice. Here we will explore what it means to use the process and artifacts created with the use of emerging technologies as research in a broader context. 
Taien Ng-Chan
Hector Ramirez
Conrad Sky (unconfirmed)
Moderated by Justine Garrett
2:30 – 2:45 p.m. Coffee Break
2:45 – 4:00 p.m.Hands-On Demonstrations 
Toasterlab
Interactive Orchestra – EML (emerging media lab)
BOIDS – Hector Ramirez
TBD – Vlad Ryzhov and Leo Danenkov
HoloBrainz – HIve and Claudia Krebs, M.D.
TBD – Conrad Sky (unconfirmed)
Sponsored/Supported by:
UBC Department of Theatre and Film
Canada Council for the Arts